A Helicopter is required to assure maximum safety to access this choice operating site; a clear view in all directions. Buildings are in ruined condition and not permitted for use. Note the cliffs. Your consideration to donate to help achieve 50% of the helicopter cost and the team contributing 50% will be very helpful and appreciated. Thanks to all, very much!!! Contact N0TG via email address on QRZ.com for any questions or additional information.
BEST VIEWED as FULL SCREEN
"Fasten Your Seat Belts and Fly Over the Island Below"
Shown below is the planned site for the dxpedition. Note the cliffs. No building use is permitted.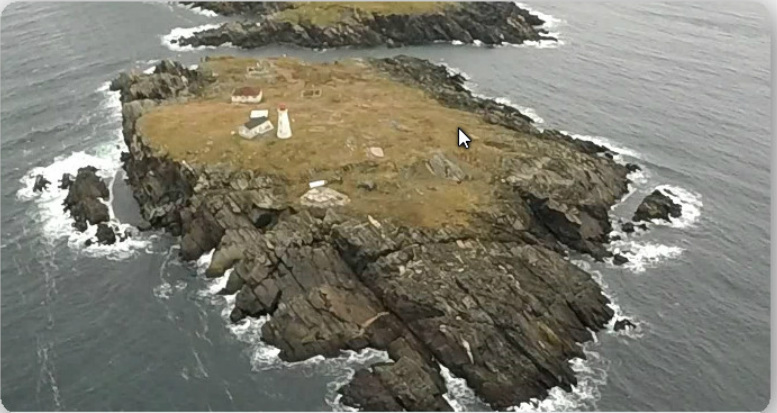 Photo by Vision Air Services, Halifax, NS